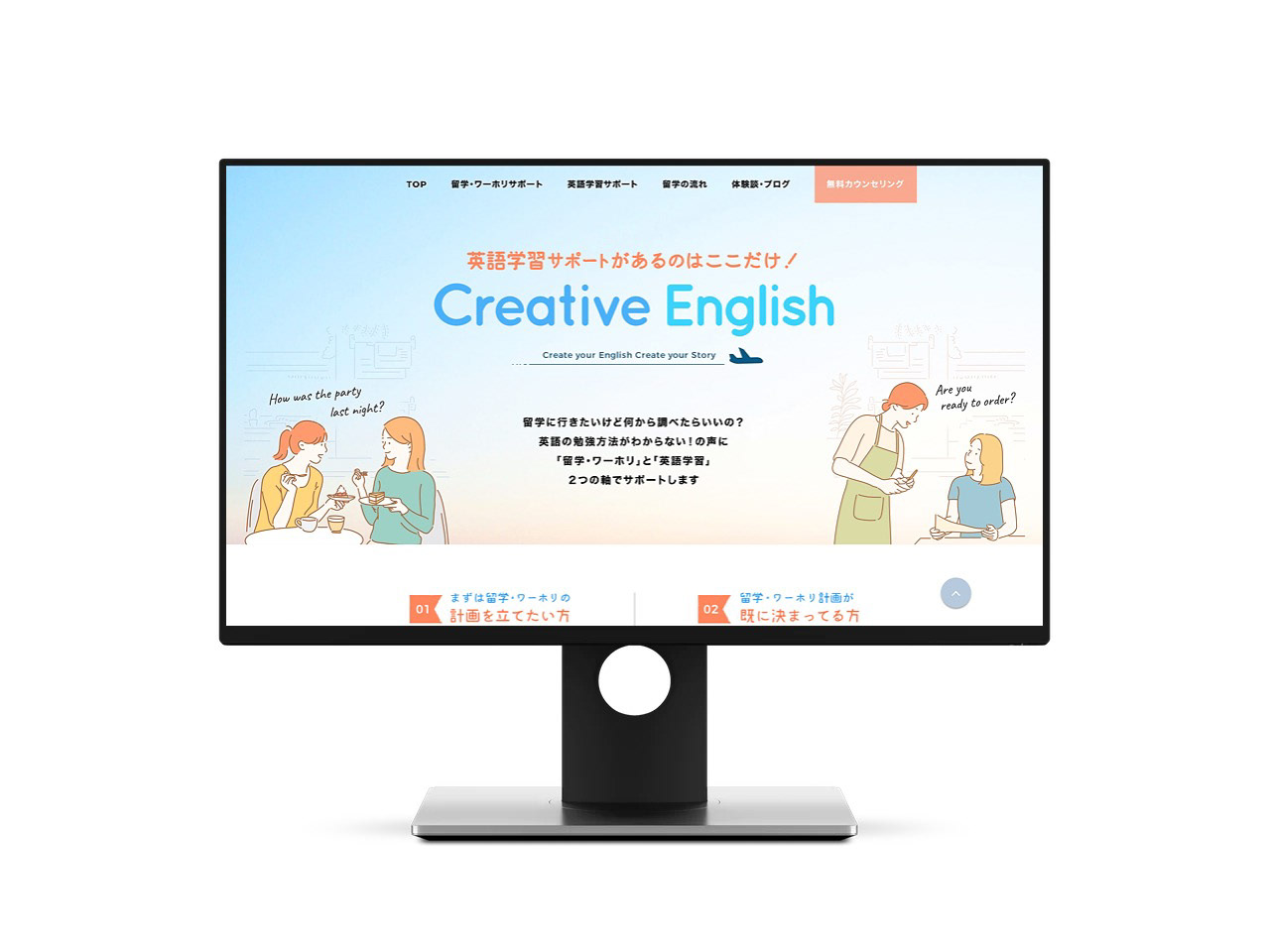 Role

:

UX Designer, UX Researcher, Mar

keter
Sector

:Study abroad / Education

・Increased the number of inquiries by 3 times (15 -> 47) 
・Increased the number of applications by 6 times. (25 -> 172)
・Getting to know each other better in the team
・The website didn't show our strengths that we provide an English lesson, individual plans
・The contact form was complicated
・Every team members lived in different cities, less communication
・To competitive analysis
・To clarify our purpose and target 
・To create Persona
・To think Persona
・To organize information on Website
・Team Building
The matrix shows their results if it's customizable or if it supports during ONLY study abroad.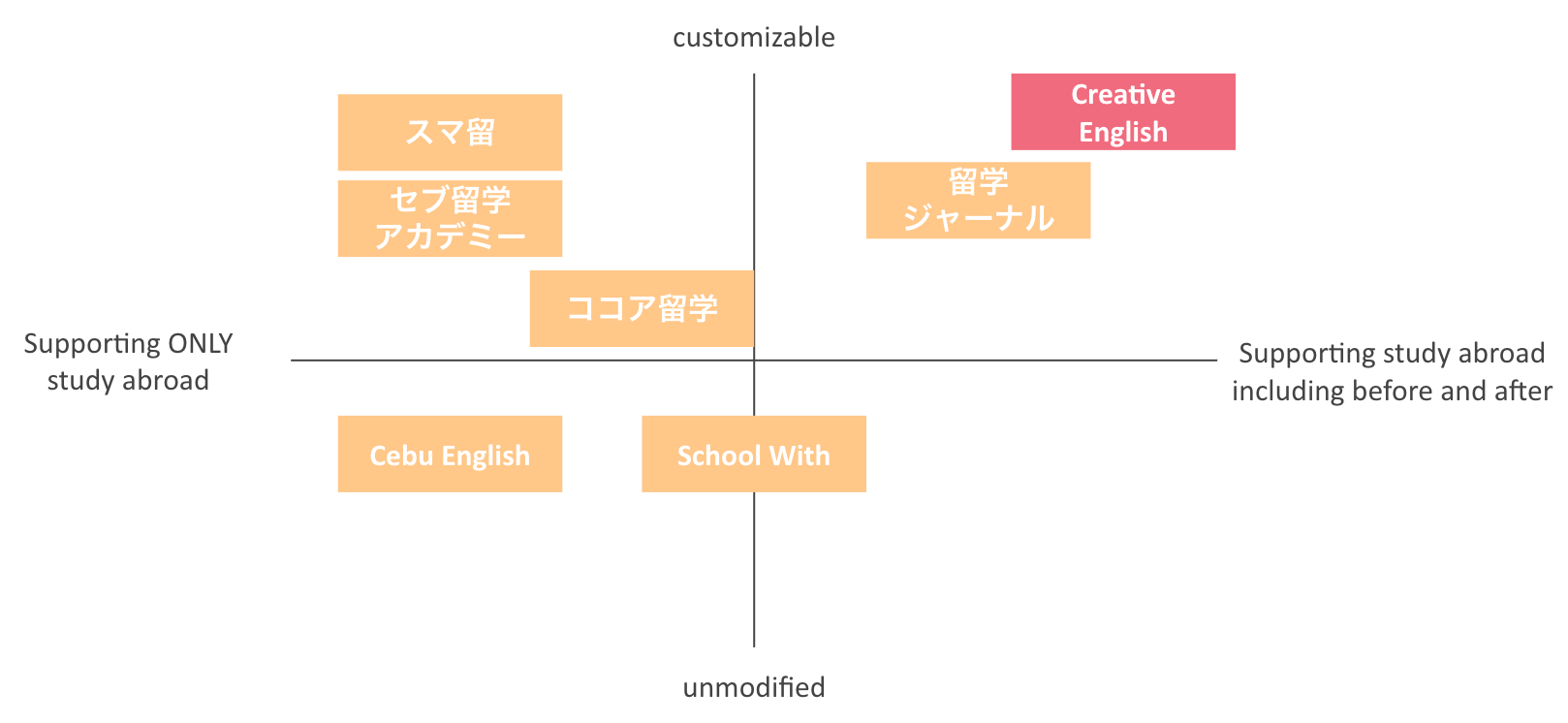 Every competitive companies' contact forms are complicated including ours at that time. I had written down every major companies' form details on Google Spreadsheet and referred to our entry form.

CLARIFY OUR PURPOSE AND TARGET
We analyzed the behaviors of the people who want to go study abroad through Twitter, Instagram, our customers' and friends' interviews for making a purpose and a target of the first phase.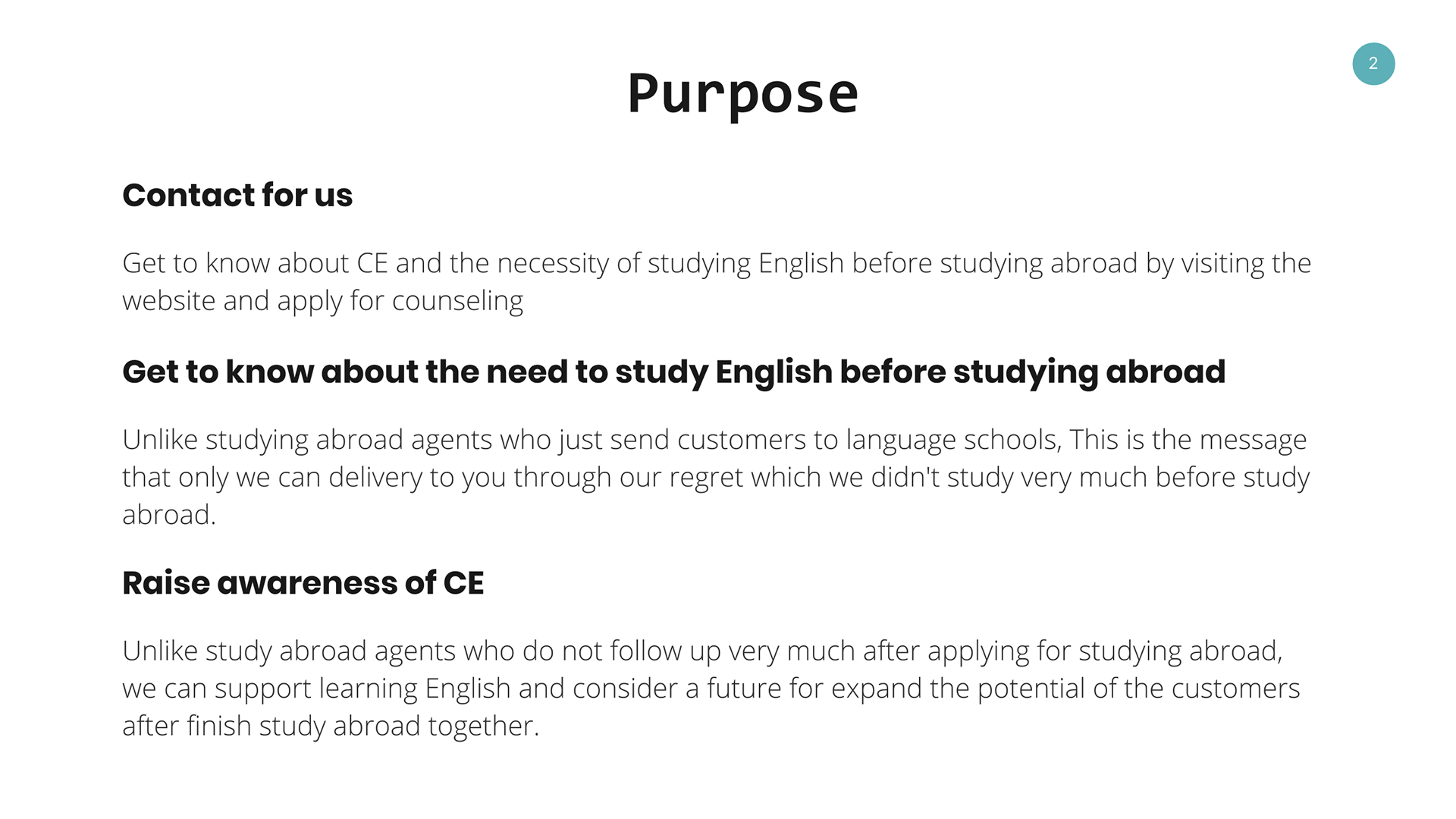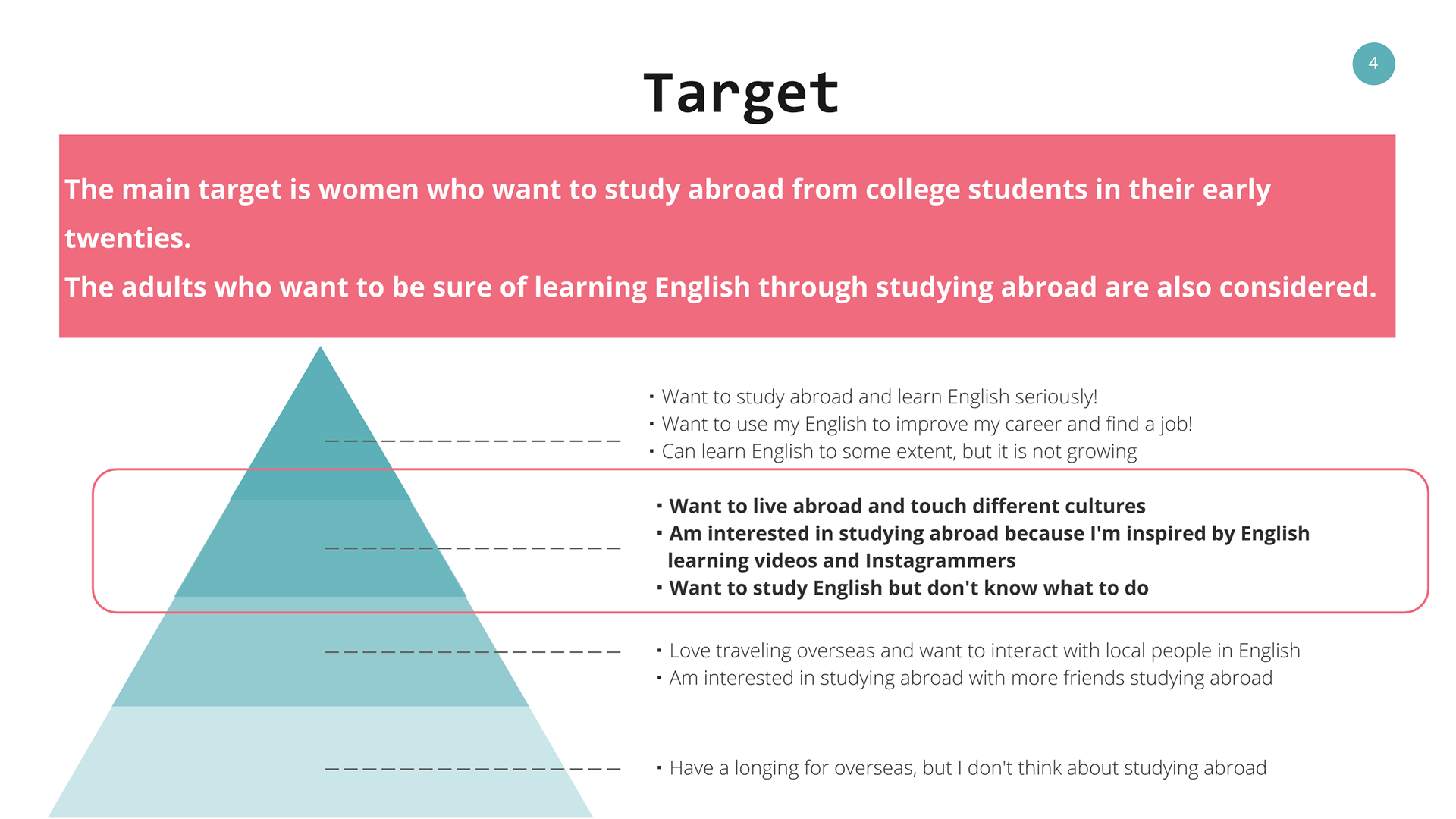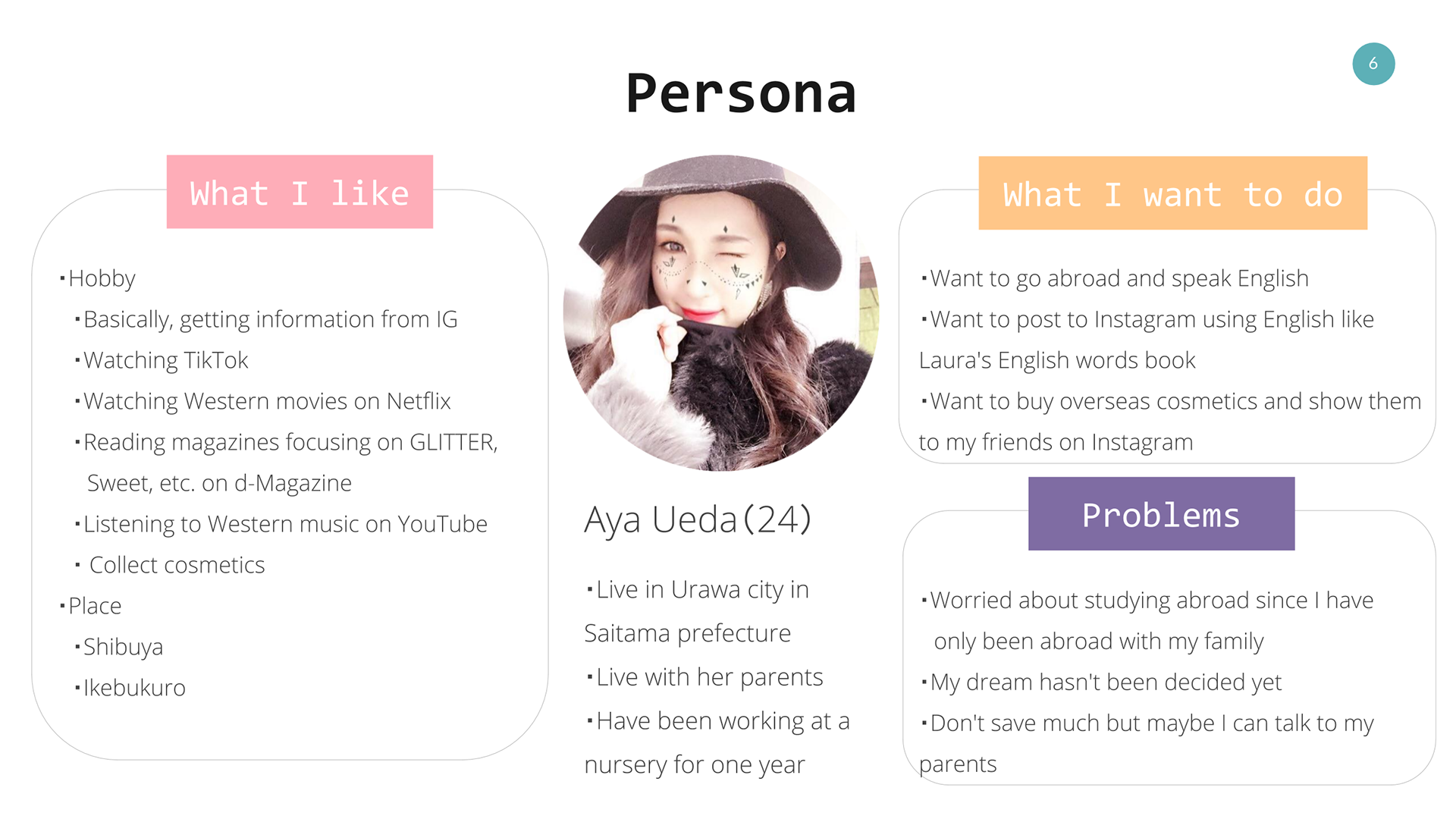 Less words, more illustrations. The persona prefers feeling from illustrations to reading long sentences. For this reason, we should use more images and carry out questionnaires about images and color options to our customers and friends who had the experience to study abroad.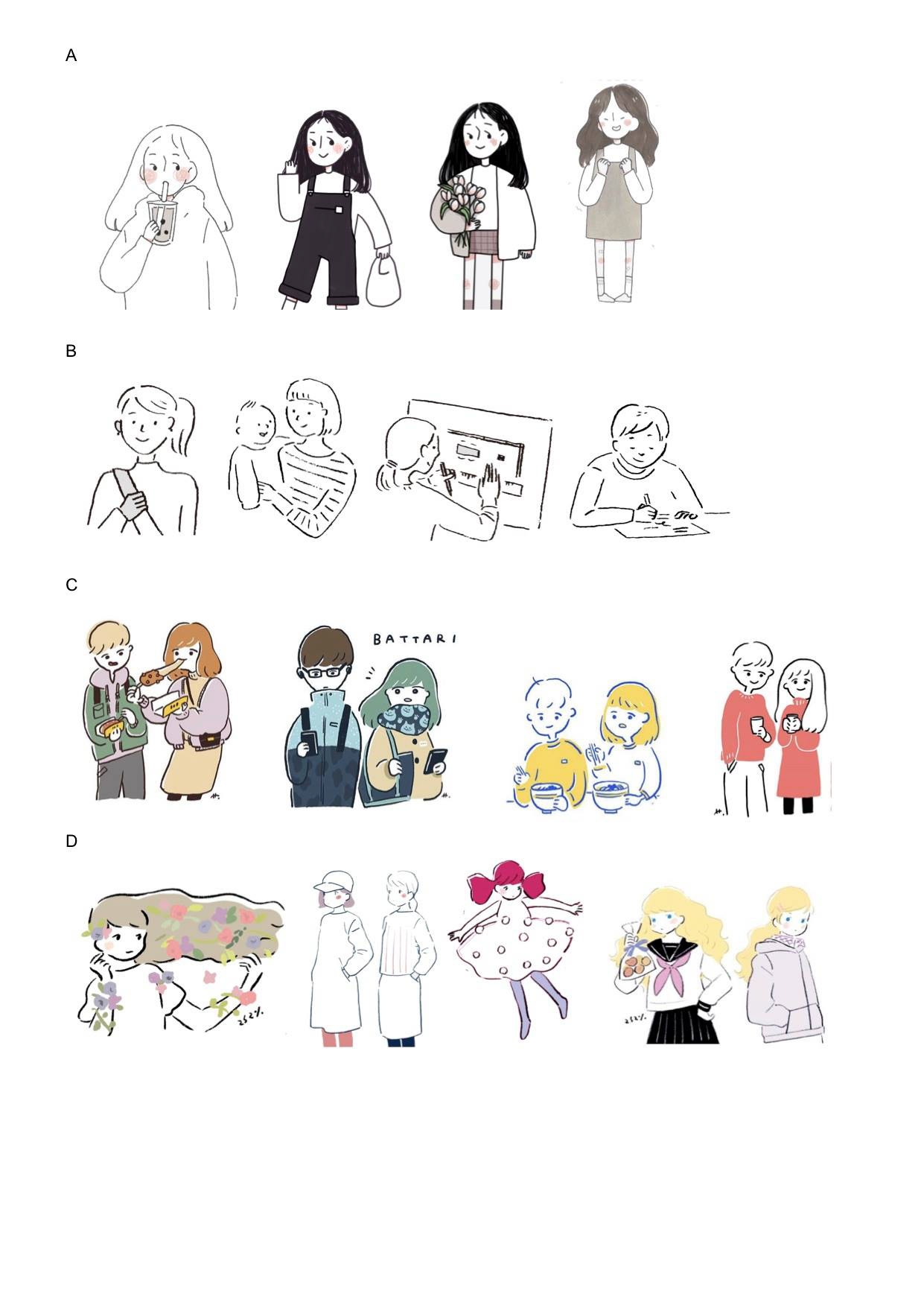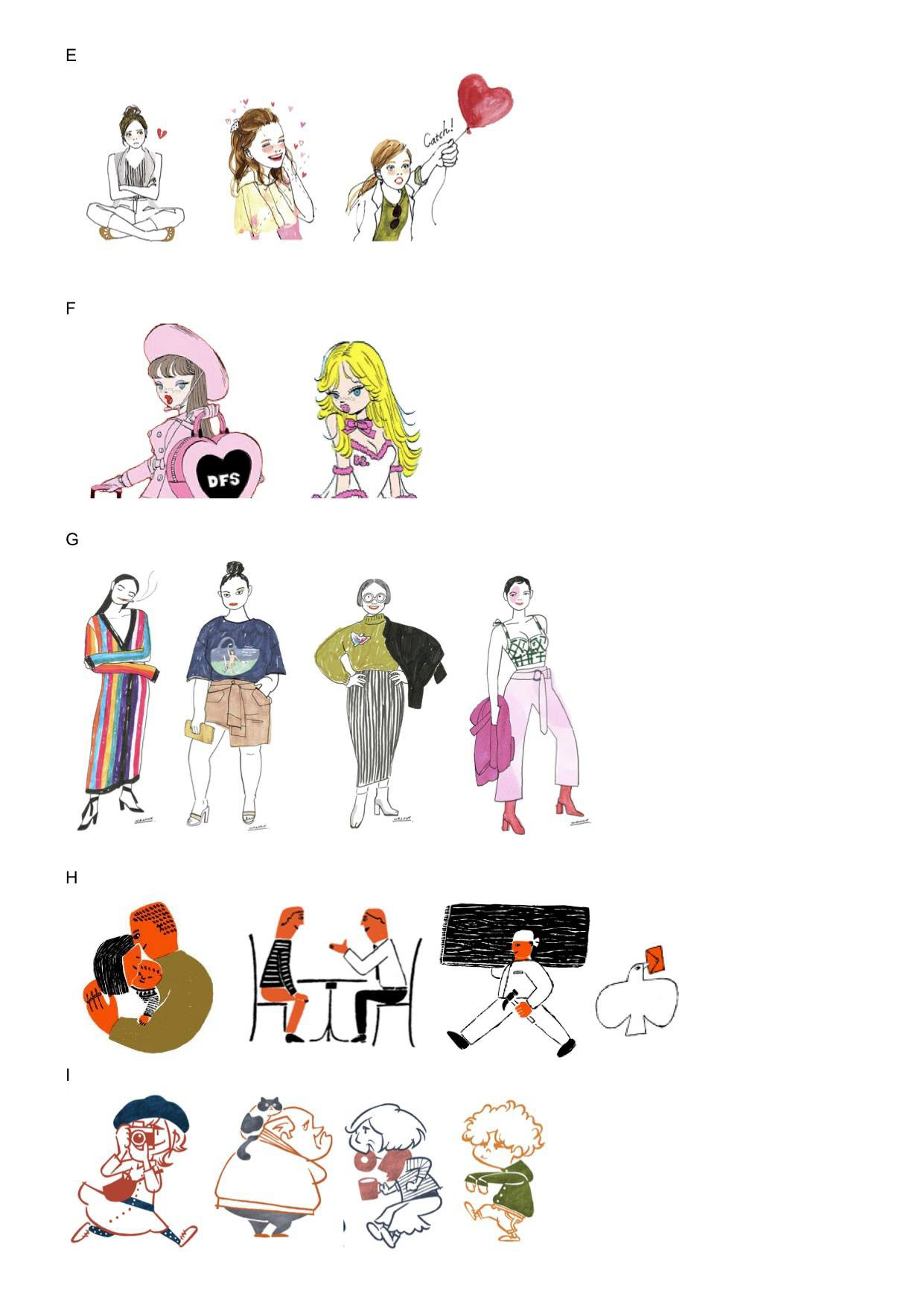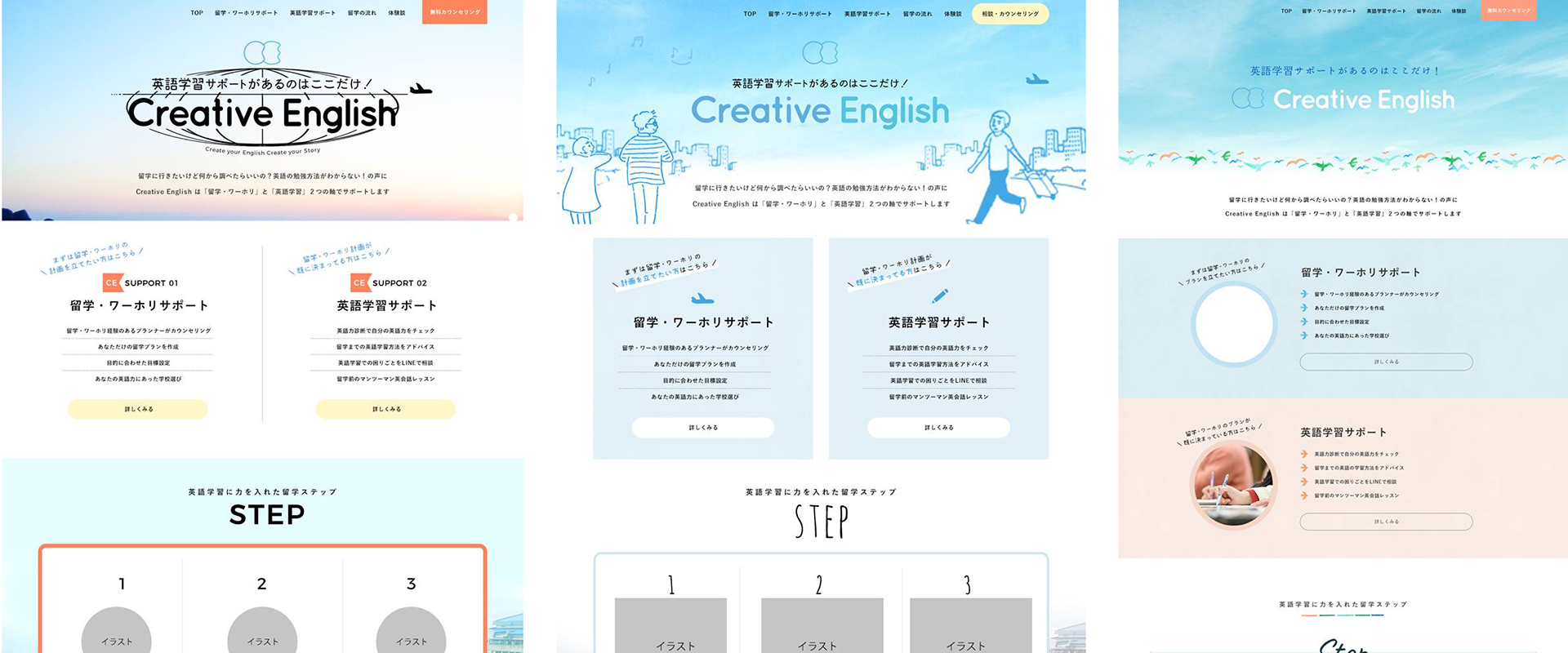 Finally, we succeeded in fewer words and telling our message with images more.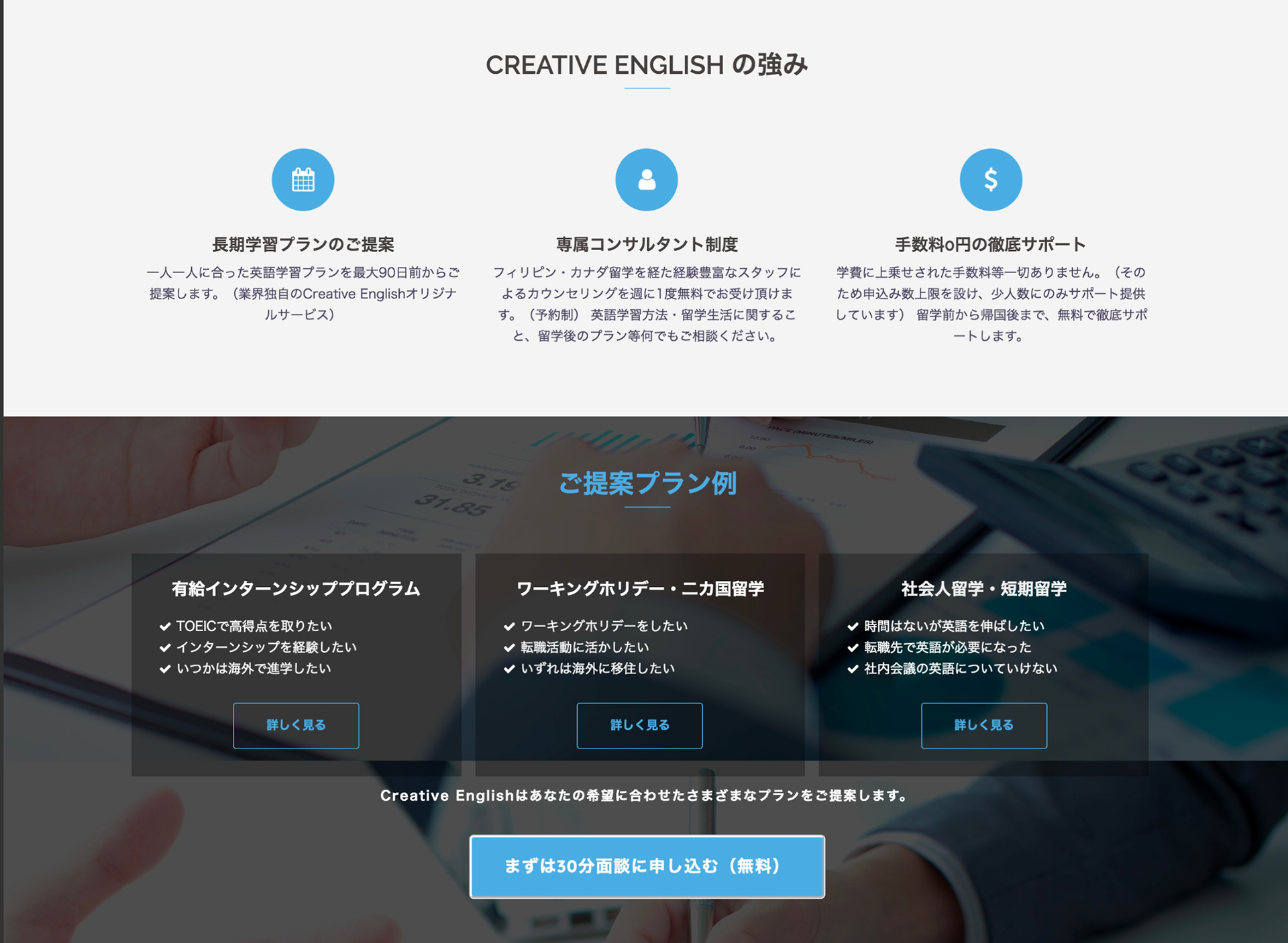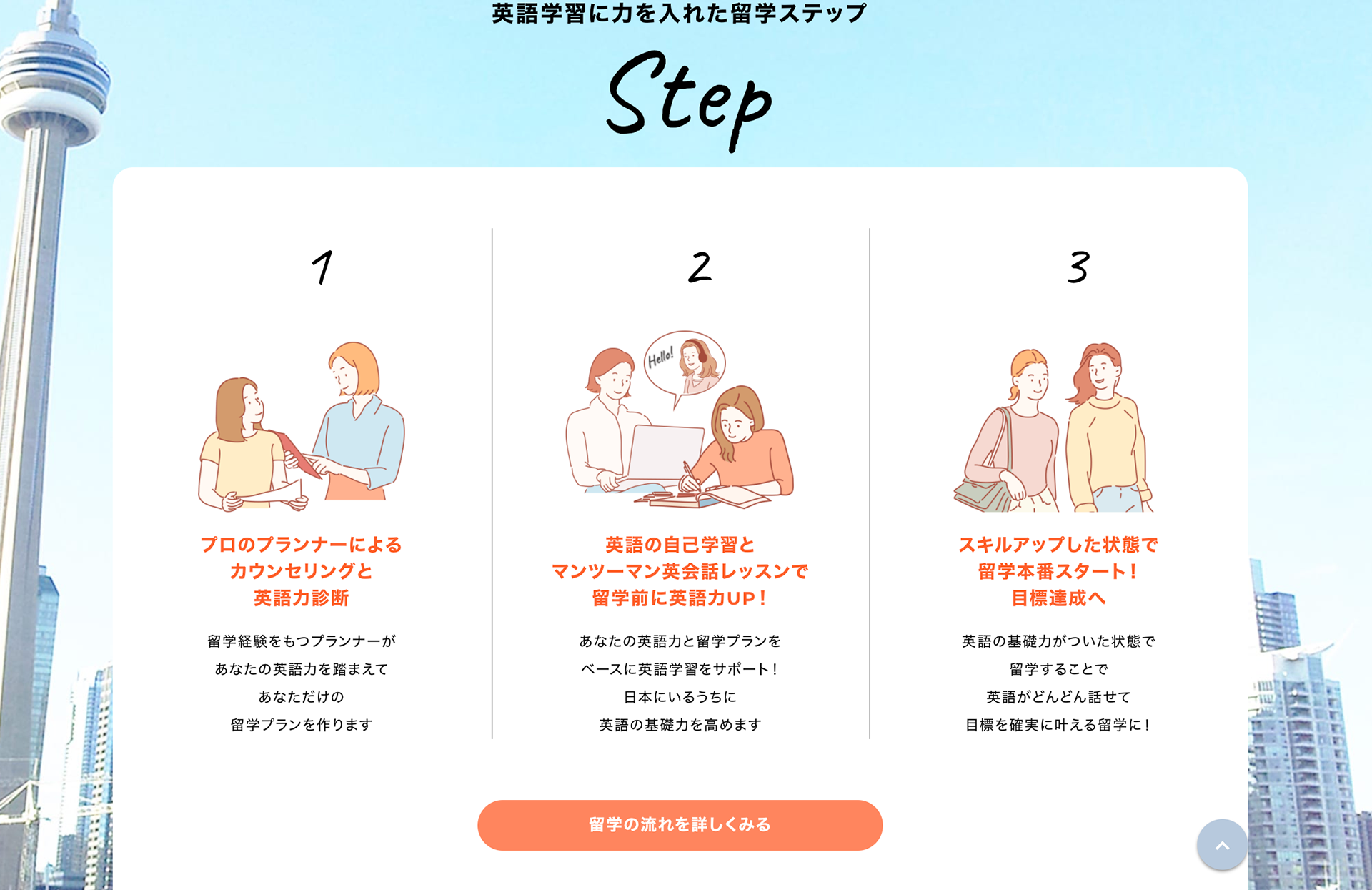 ORGANIZE INFORMATION ON WEBSITE
I submitted a sitemap as a previous Website structure was hard to understand.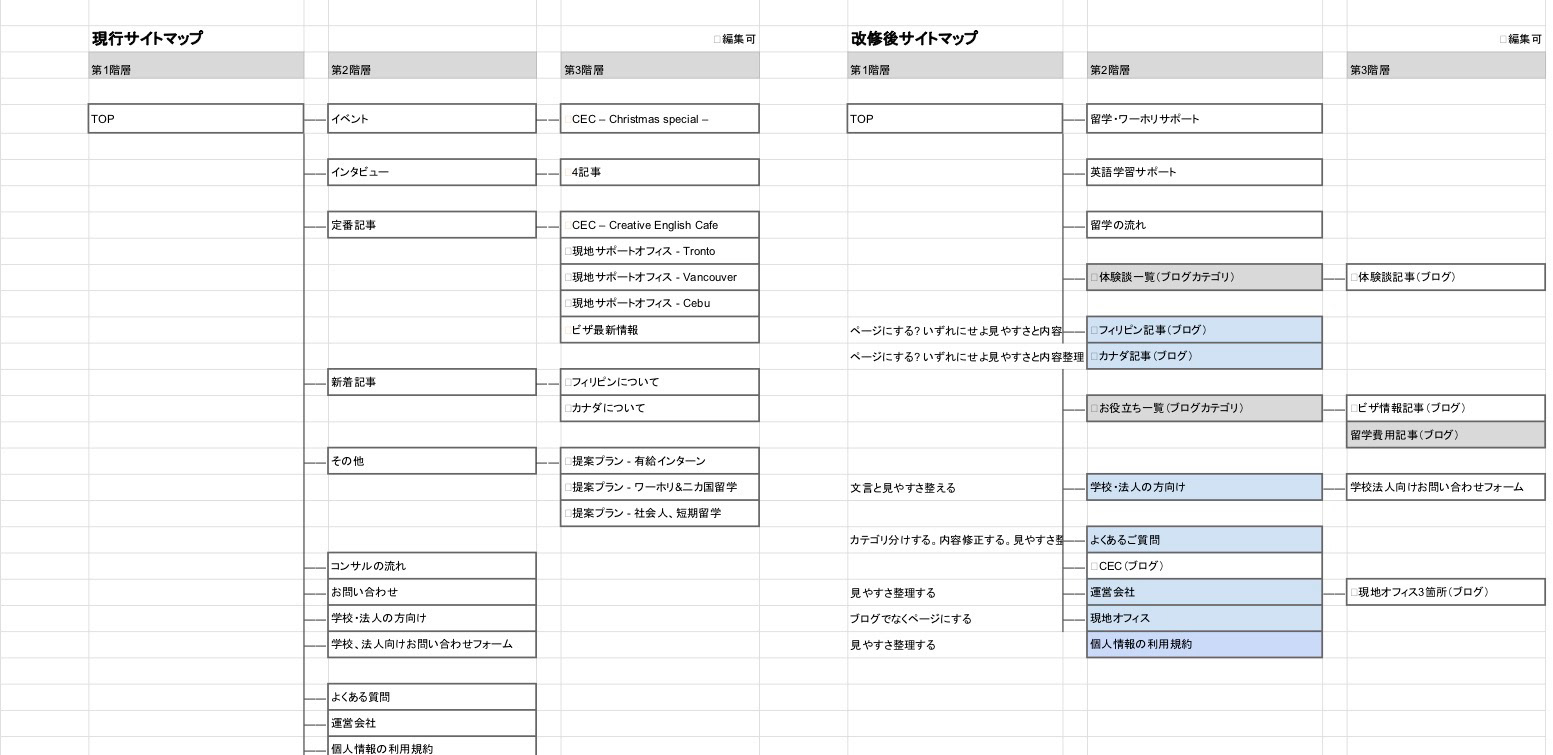 Organized menu bar according to the sitemap.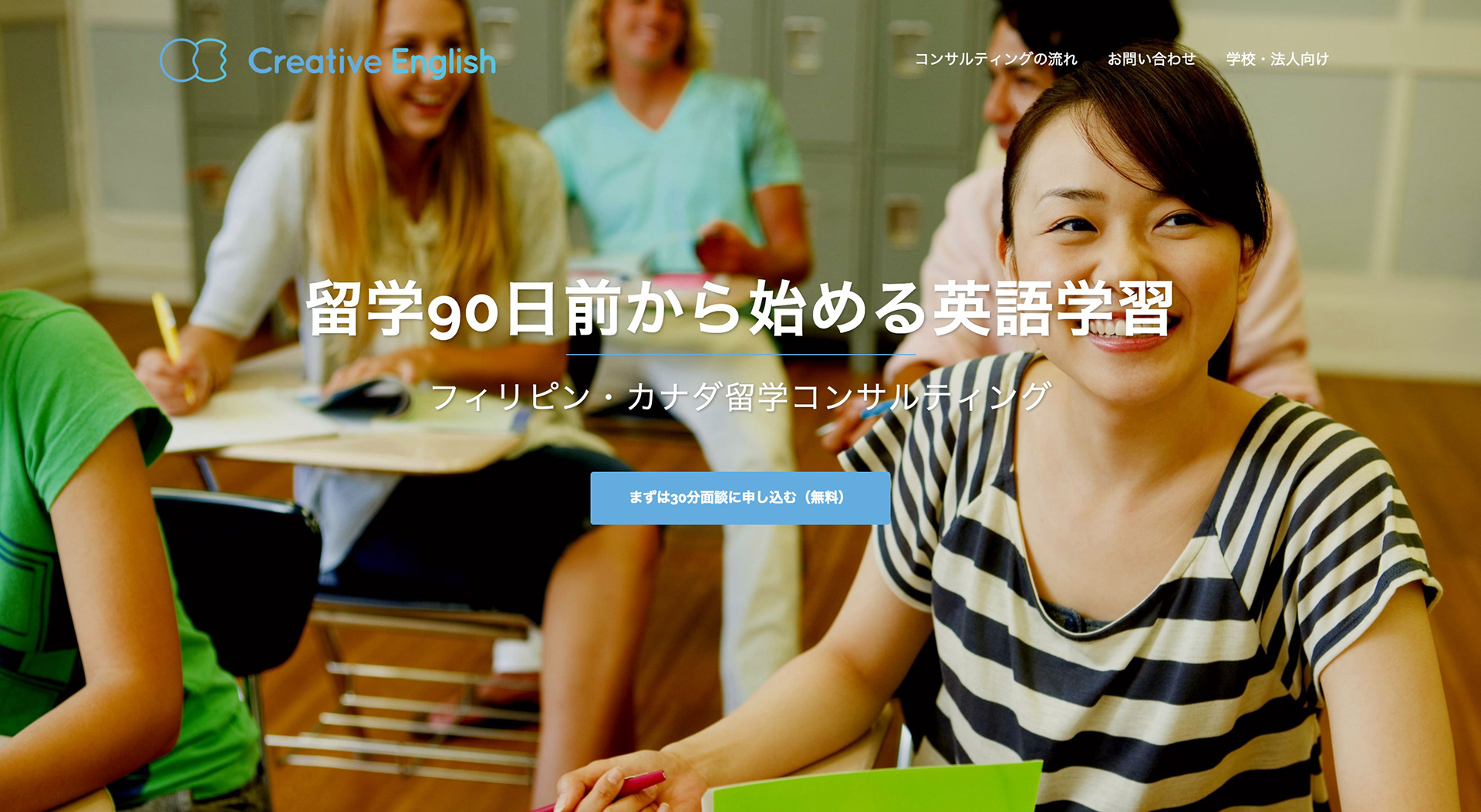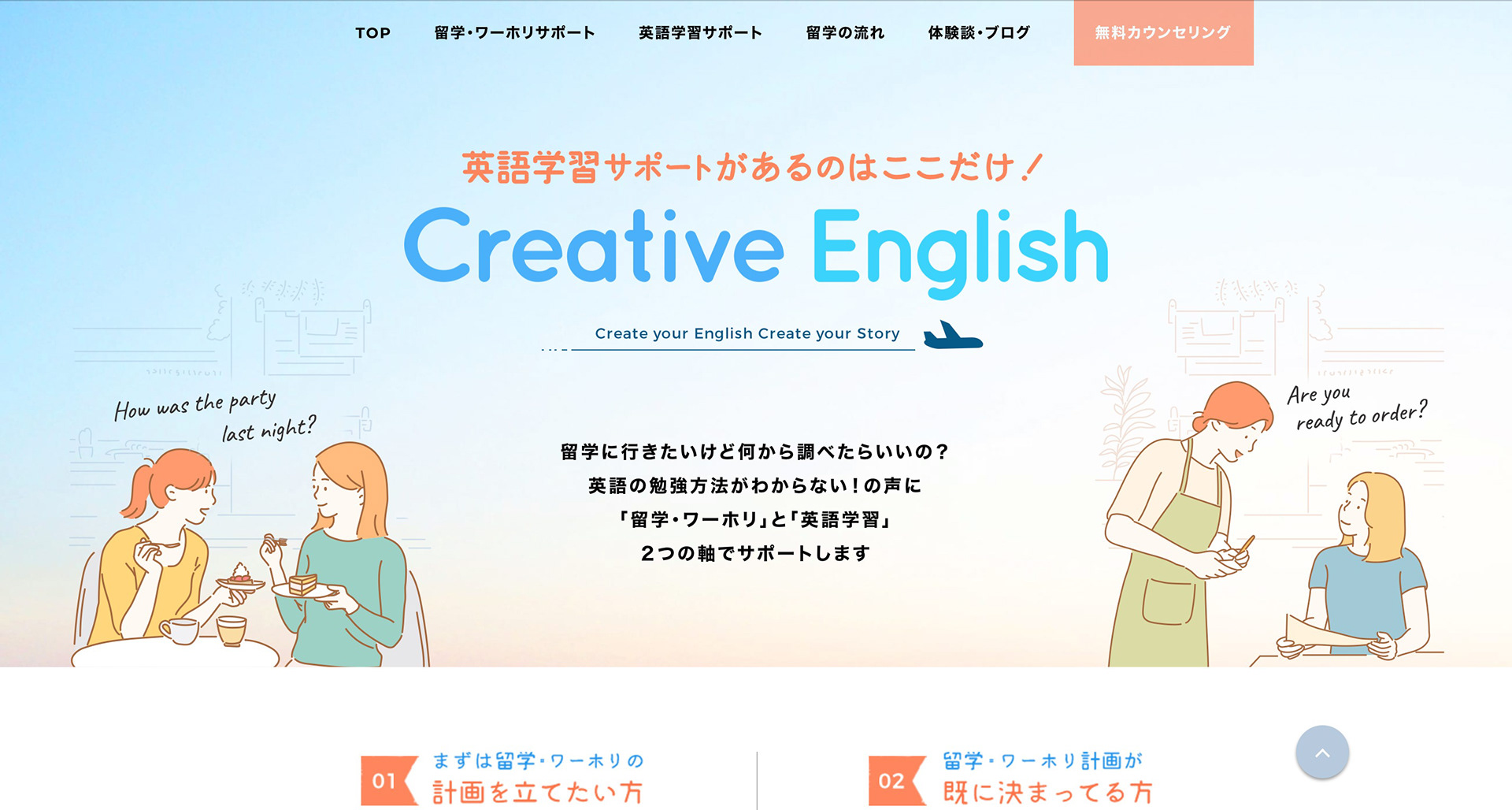 We had adjusted time and talked about the ideal work environment and reviewing our work with the KPT method( What we should keep. / What problems we have. / What we want to try in the next period. ) in person.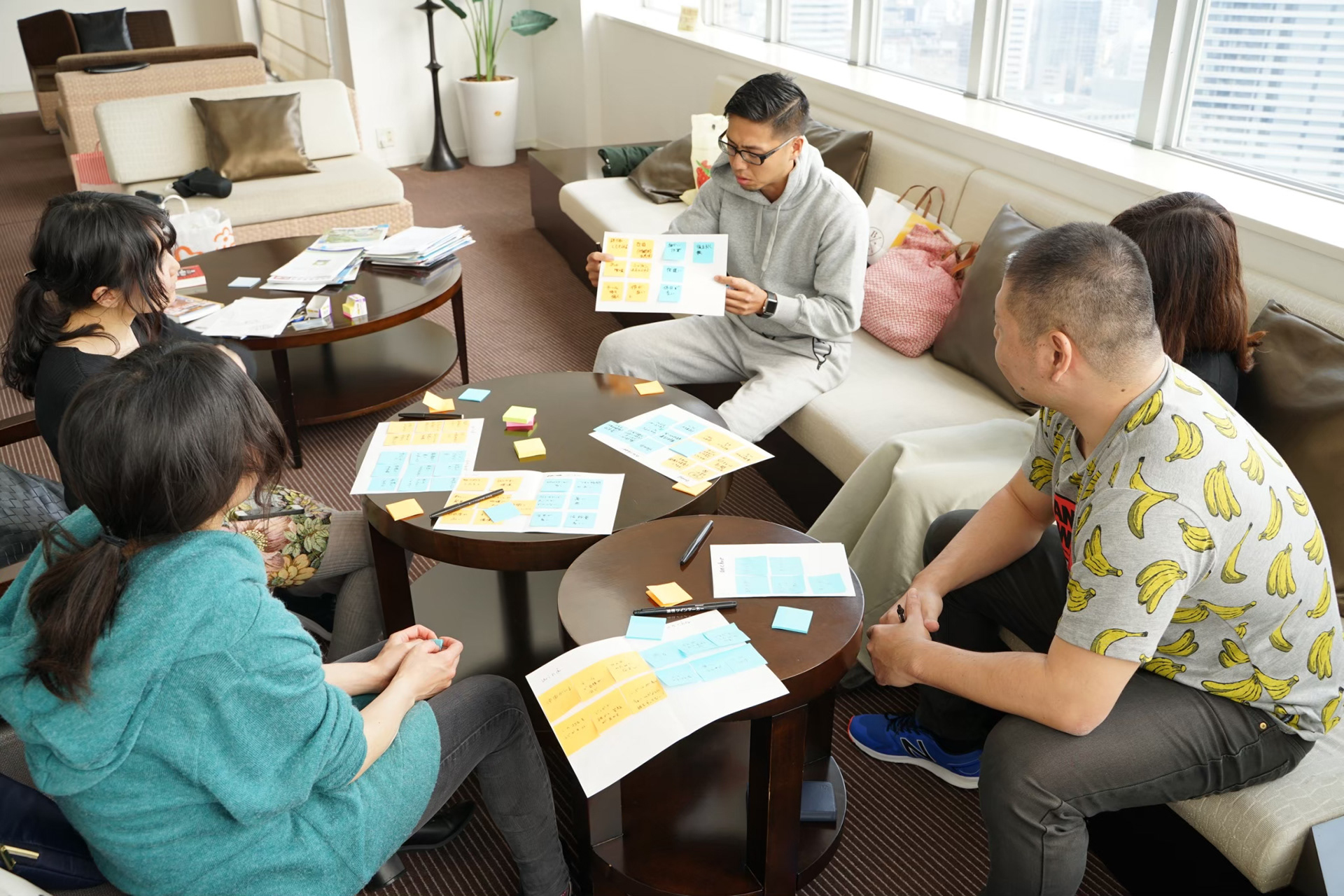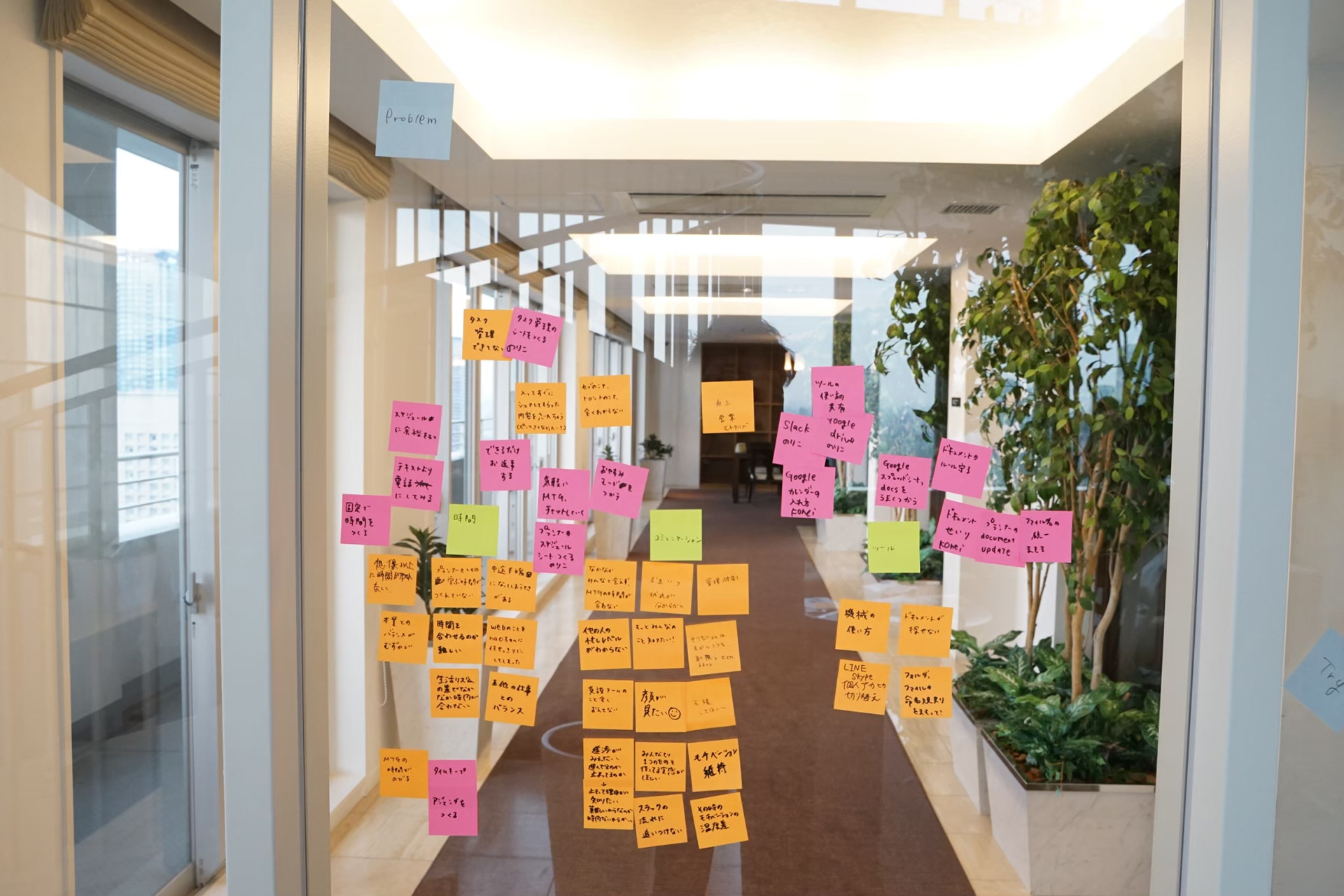 MORE WORKS - USER Interview
After the customers came back to Japan, I had had some interviews with the customers about their school life and our service and wrote a blog about it. Therefore, we could improve our disadvantages.